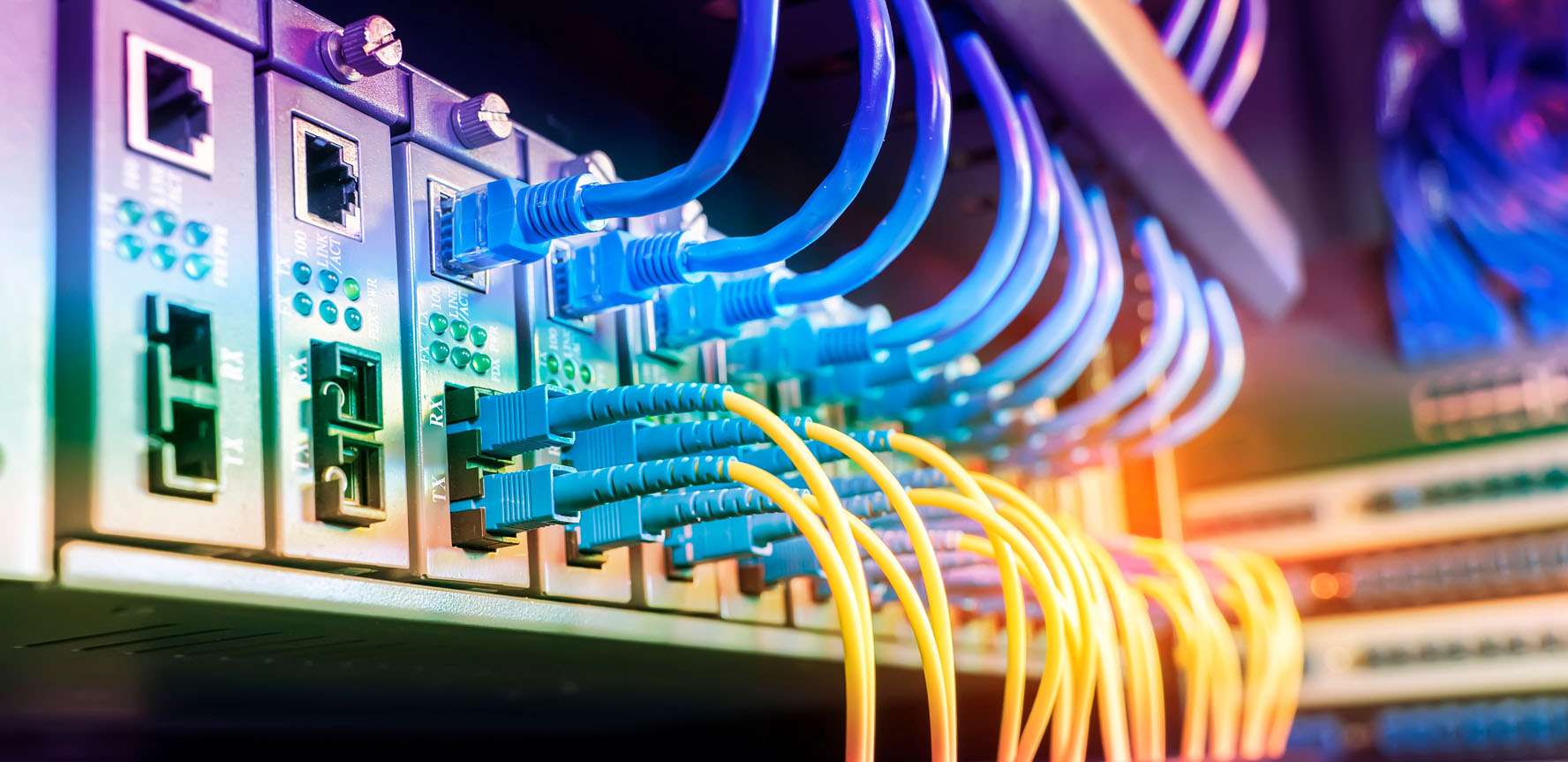 Los Angeles Network Cabling & Low-Voltage Cabling
Dove Communications understands the livelihood of any organization, data, voice, and surveillance networks are only as good as the infrastructure they're built on. Whether making changes to your existing layout, relocating to a new facility, or building a new office from the ground up, our team of highly experienced installers use a strategic approach to designing and implementing an efficient wiring solution. We are authorized licensed contractors, fully insured, bonded, and issued.
Los Angeles Cabling Solutions We Offer:
Cat 5e and Cat6 Voice and Data Wiring
Cat6A (augmented 10Gig) Data Wiring
Riser Cabling
Presentation Cabling – HDMI
Paging Systems
Coaxial
Why Choose Dove Communications for Indoor and Outdoor Cabling?
Our low voltage cabling solutions ensure a solid infrastructure. As structured cabling specialist, we deliver the highest quality telecommunications and network cabling solutions to companies throughout Los Angeles and all of Southern California. Some example locations we have worked with include, but are not limited to, universities, health care facilities, manufacturing and warehousing, restaurants, k-12 schools, homeless facilities, law offices, state and local government locations, and more.
With over 25 years of experience in Los Angeles structured low voltage cabling service, we will make sure your cabling needs are met with the highest professional standards and peace of mind.
Fiber Optic Cable Services
Fiber optic cabling is the future of telecommunications. The precision required for fiber optic installations demands specialized experts, like our team, who are certified and well-experienced. Dove Communications provides fiber network solutions for Los Angeles, Orange County, and all of Southern California. We would be happy to partner with organizations like yours to build reliable, scalable connectivity as well as peace of mind.
If you're just getting started, we can help you navigate the complexities of network setups along the way. Our team is always open to consulting the available options for you. We offer the testing and installation of indoor and outdoor armored fiber optic cables, with all the tools and the best fiber optic services in Los Angeles and all of Southern California. We also partner with top vendors and brands including Corning.
For a quick guide, view our handy guide of Cabling terms that can be helpful to know for your upcoming project. "